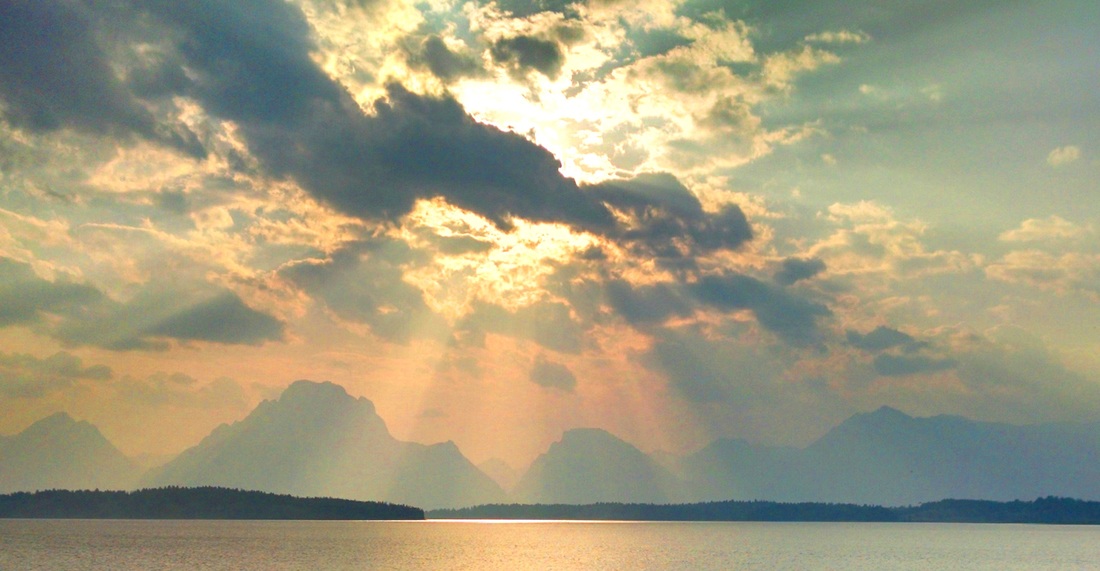 Photo: Sunset over Lake Jackson with the Gran Tetons in the background, Wyoming, August 2015.
---
You Are My Inheretance

"You are my inheritance, O Lord...With God at my right hand, I shall not be disturbed."

Liturgical and sacred compositions
​by Rachel J. Burckardt.
"Rachel's music has been a very important part of our prayer at Saint Cecilia. A very prolific and inventive composer/songwriter, Rachel infuses spirit, prayer, and joy into the sacred texts she sets. I highly recommend this CD for a sense of peace, enjoyment, and prayer."
– Richard J. Clark, Director of Music, St. Cecilia Parish, Boston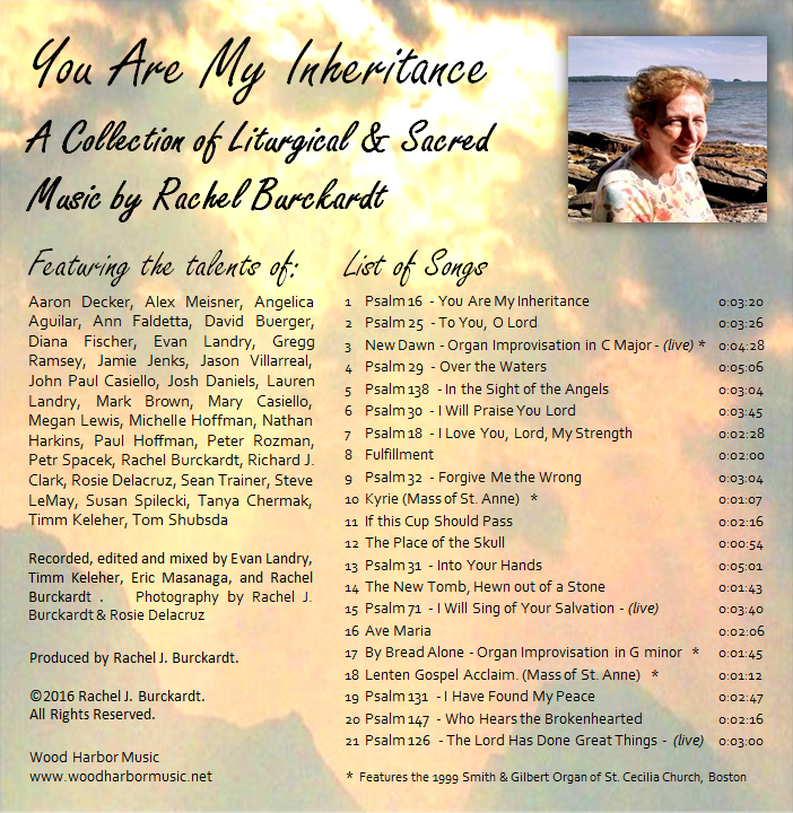 ---
Psalm 138 In the Presence of the Angels
"This one is incredibly prayerful. The harmonies are angelic. The shifting meter gives it a weightless quality. There is nothing derivative about Rachel's compositions. They are honest."
Paul Hoffman, music director, St. John the Evangelist Church, East Bridgewater, Massachusetts.